Migrant Journeys / Parcours de Migrants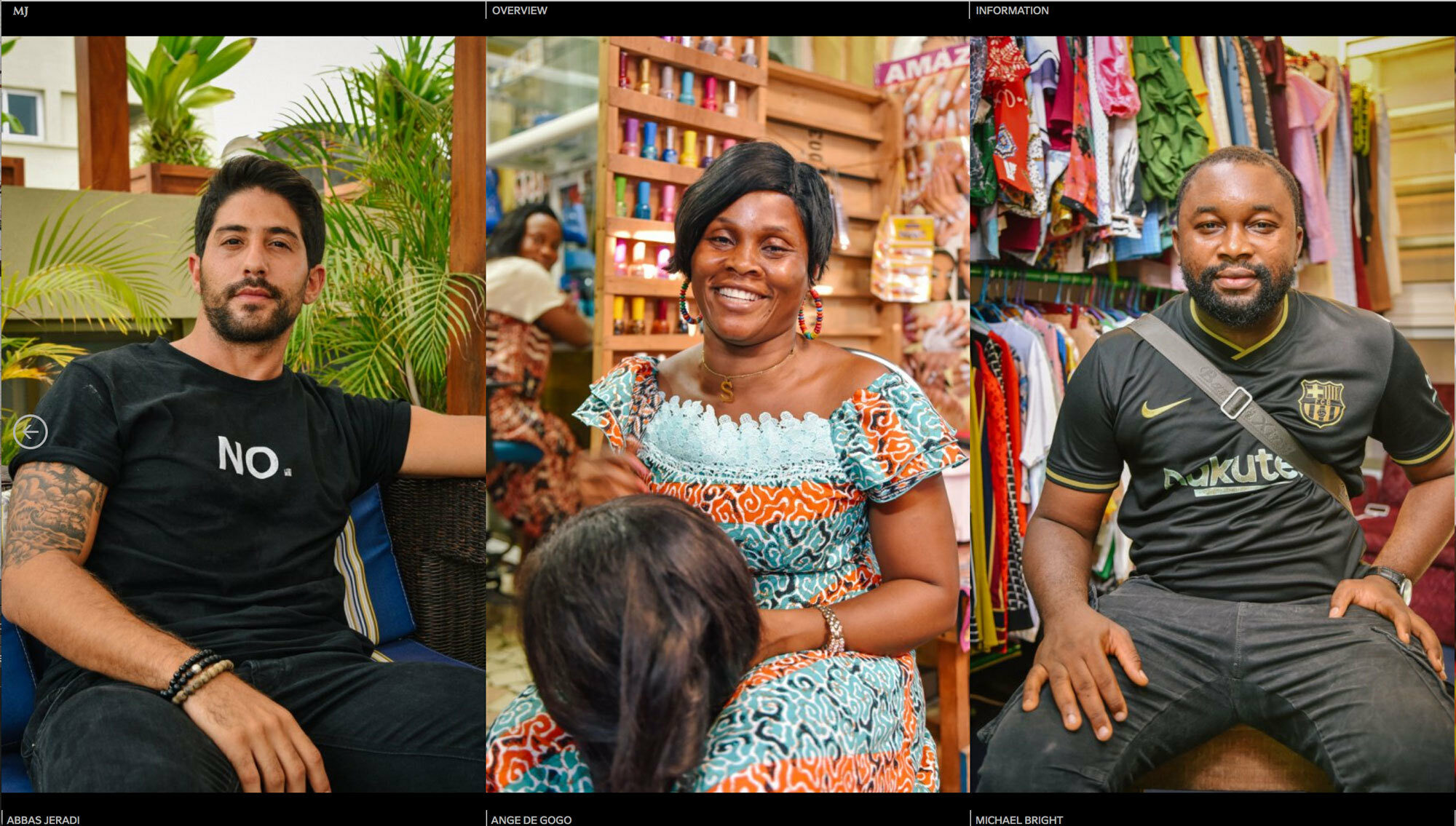 Migrant Journeys is a web documentation of the West African urban corridor – one of the fastest growing mega regions in the world. Along the Gulf of Guinea, spanning one thousand kilometres from Lagos in Nigeria to Abidjan in the Ivory Coast, passing though the Beninese cities of Porto Novo and Cotonou, the Togolese capital Lomé and the Ghanaian capital Accra, a number of urban areas are growing together to form a remarkable polycentric corridor. Along the corridor people are on the move for all kinds of reasons. Some could be labeled refugees, economic migrants, seasonal workers or international students. But migrants are never just economic migrants or asylum seekers, rather their lives and trajectories are often a combination of both.

Four national borders cut across the Lagos-Abidjan corridor, dividing the territory between five nations. In this context national borders, drawn up by colonial powers, do not necessarily define who is foreign or a stranger within a given community. Ethnic groups, kinship groups and linguistic groups are spread over these lines. They enable a form of continuity along the corridor, maintaining connections across national borders.

"Migrant Journeys" draws on the research undertaken by Alice Hertzog in the context of her doctoral thesis "The Lagos-Abidjan Corridor - Migration Driven Urbanisation in West Africa" defended in 2020, supervised by Christian Schmid, Pius Krütli and Armelle Choplin at the ETH Zürich, in partnership with the Swiss Agency for Development and Cooperation (SDC) Global Programme for Migration and Development.
| | |
| --- | --- |
| Lead Researcher | Alice Hertzog |
| Support provided by | Global Programme of Migration and Development, SDC and Transdisciplinarity Lab, ETH Zürich |